Anonymous client grows same store total sales by 2.5% while decreasing promotional ad spend.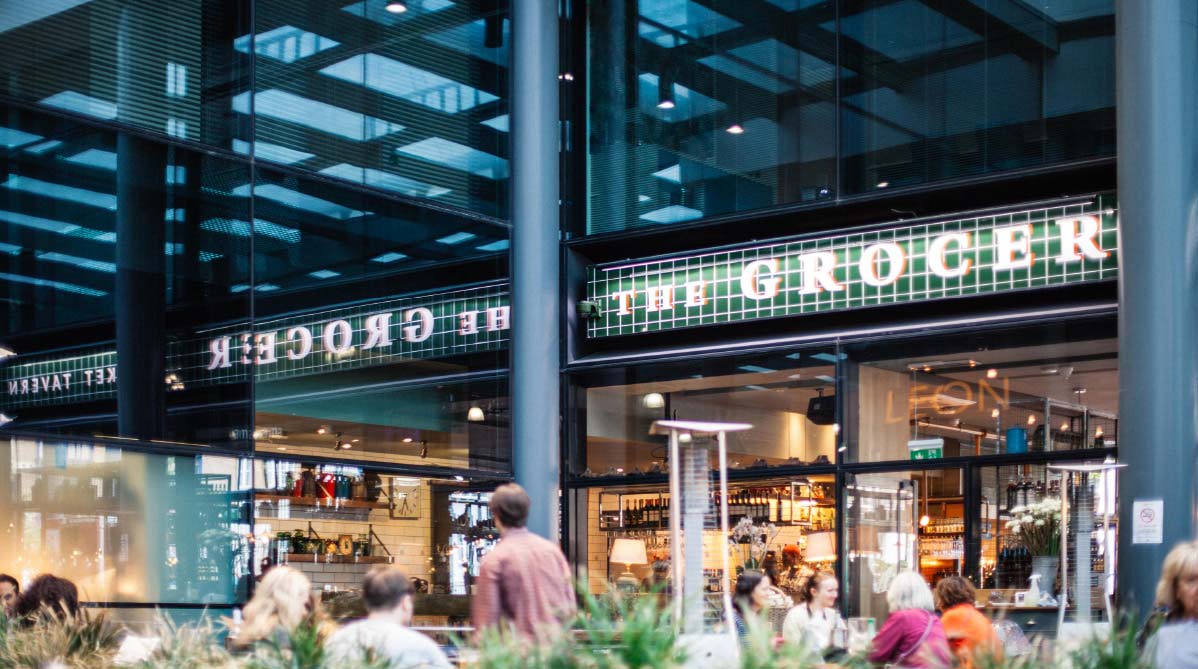 The Canadian division of a major retail chain, ranked one of the country's top 10 most influential brands and one of Canada's largest employers, began working with Daisy Intelligence to optimize their weekly promotional activities. The engagement centered around deploying Daisy's A.I.-driven analytics capabilities to improve decision-making around the retailer's weekly flyer.

The retailer had been given a mandate to reduce the number of products on promotions and the frequency of flyers, all in an effort to better align with the overall corporate strategy which strongly positioned the retailer as an everyday price leader.
Although their management team believed that reducing promotions could negatively impact same-store revenue growth, they recognized the importance of smarter promotional selection. The challenged lay with determining how to improve promotion selection while reducing their flyers, and how to change the processes of a merchant team in the thousands in order to execute this strategy.
Client
Anonymous
Products
Promotional Scorecarding
Industry
Grocery
Location
Canada
Total Store
400+
Daisy's Promotional Scorecarding provides insight on which promotions will positively impact the bottom line and which ones should be re-considered to improve the effectiveness of future spend.

The retailer turned to Daisy Intelligence to help them improve promotion selection while reducing their flyers. Daisy Intelligence enabled the retailer to achieve the objective of increasing shoppers' trip frequency and growing individual basket size while protecting margins, utilizing Daisy's Scorecarding solution. Scorecarding provides the decision team, as they select products for weekly promotion, a rearview mirror measurement on Daisy's holistic view of which products increase net promotional effect (NPE). The historical "go or no-go" helps the merchant team either validate or replace their selection with something that has been historically more positive.
Over the course of the engagement, Daisy Intelligence measured every flyer promotion, calculating incremental promotional sales, incremental associated sales, cannibalization and forward buying. With those outputs, the retailer was able to categorize each promotion into 3 categories – representing low, medium, and high-net impact. This made it possible for the large merchant team to quickly identify which promotions to continue with and which ones to cease. The merchant team would then use these insights for the next planning period – merchandisers craft the promotional plan based on experience and then use the Daisy Intelligence information as a sounding board and support their thinking based on the score card.

Daisy Scorecarding solution eases teams into a new way of defining and measuring success, while minimizing the change management component that can arise. The net benefit to the retailer is the picking of better items for the flyer. Promotional effectiveness is measured through ROI on media — investment in flyers, stripping out other variables and measuring the lift of the products in the flyer. Other indicators such as flyer reach, and flyer interest are also measured, however, generally speaking, flyer return on investment and sales are the main measures. To that end, through working with Daisy Intelligence to optimize their promotions the client grew their year-over-year sales per promotion by more than 32%, their net promotion effect by 22%, and their same store total sales by more than 2.5% – all while maximizing less promotional inventory.
DAISY IS THE FIRST COMPANY TO USE THE POWER OF A.I. TO SOLVE RETAIL PROMOTION CHALLENGES.
Sign up to receive our newsletter