AI that accurately assesses risk and determines the right prices.
Deliver a better, faster customer experience while driving higher profits and lowering operating costs.
Underpricing can lead to excessive losses. Overpricing can cause customers to select competitors. By analyzing 100% of your claims data, Daisy's AI technology determines the right prices for new customers and helps you choose the right customers for your products.

Daisy helps to automate manual and time-consuming processes – everything from assessing new customers to preparing and finalizing renewals for existing customers. Make your processes faster and more accurate, and let your people focus on high-value activities.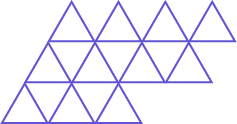 Go beyond rules and predictive models. Daisy's Theory of Risk transforms underwriting with AI that reduces the error in risk assessment and improves pricing accuracy. We optimize your risk management by delivering recommendations that let you make better decisions.
Unlike traditional underwriting models, Daisy analyzes 100% of your claims data to provide insurance companies with better underwriting insight into new and renewing policyholders, as well as accelerated and automated processes.
Under-pricing can lead to excessive losses while over-pricing can result in customers choosing competitors. With Daisy, you can examine individual exposure, improve risk management, accurately price premiums, and improve customer experiences.
INSURANCE FRAUD IS AN $80-BILLION PROBLEM –
LEARN HOW AI CAN HELP YOU BATTLE FRAUD.
Do business with the right customers. Let's talk.
Learn more about our Theory of Risk.
SEE HOW A.I. IS HELPING OUR CLIENTS
POWER THEIR PROFITS.

Daisy's AI technology enables our investigation services team to analyze data on a massive scale; evaluating every claim, individual plan member, and service provider.
Sign up to receive our newsletter