Let Daisy help you make the most of your business.
Whether your aim is to build customer loyalty, find the best way to reach your customers, tailor your offerings to specific markets or determine the ideal layout or location for a store, Daisy's A.I. solutions can help you harness your data to meet all your business goals.

There are many factors that you need to consider when planning for an upcoming promotion, such as calculating promotional sales, incremental associated sales, cannibalization and forward buying.
Daisy's Promotional Scorecarding looks at your historical data holistically and categorizes each promotion into low, medium or high net impact. It provides insight on which promotions will positively impact the bottom line and which ones should be re-considered to drive higher incremental sales.

Personalization & Loyalty
Today, you have ready access to an enormous amount of customer-identified transaction data through loyalty programs, surveys, transaction logs, market research and other sources. Your transaction data is the voice of your customer.
Leveraging A.I. can help you extract the full potential value of this data. See who the customer is and what they buy. Granular segmentation and customized filtering by criteria such as geography, profile or market mean you can optimize offers to consumers right down to an individual level.

Finding the ideal marketing channel mix that drives both revenue and ROI is an ongoing challenge. Where should you invest: circular, digital, in-store or advertising? How often should you reassess where you're investing? What metrics should you use to determine which channels get more investment? Where are the diminishing returns in your circular?
Daisy's Marketing Optimization solution leverages A.I. to help you optimize your promotional efforts, channel expenditures and product selection so you can better understand the effectiveness and ROI of each medium.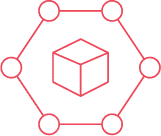 How should your assortment plan vary by store or region to reflect local markets? What changes should be made to your assortments based on performance to date?
Daisy's A.I. can help you simulate results for all the possible variations and permutations of a category mix to determine the right assortment of products, inventory levels and pricing to reach your financial targets and maximize revenue.

Measuring KPIs for a store layout can be an expensive undertaking. Daisy's A.I. can help you reduce the cost.
Our Space Planning solution uses your POS data, combined with planograms, and performs an analysis to determine the optimal store layout to reflect existing purchasing patterns while maximizing sales – all while helping you continuously improve the customer shopping experience.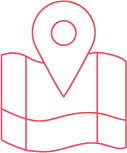 Determining the most profitable next location for a new store can be a risky real estate decision.
Daisy can help you leverage your existing data to identify the optimal scenario. We look at POS data, the locations of consumer households, competitive retail chains, drive time to every potential retail location in the market, historic market shares, traffic data, household demographics, and the physical characteristics of every future site. Analyzing all of this data, we can predict unrealized revenues within an accuracy rate of 15%.
Sign up to receive our newsletter