Make better promotional and regular pricing decisions.
AI that analyzes 100% of your transaction data to maximize margins.
Discover new possibilities. Pricing recommendations that drive proven results: sales, net margins, traffic, and more.

We help you use the power of math and science to determine optimal pricing for your entire product assortment – ensuring you maximize margin profits across your organization.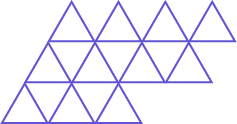 Daisy's AI-powered pricing tools have helped our clients increase their top-line sales by an average of 2.9% without investing in margin. In some cases, we can double your net income!
DRIVE CHAIN-WIDE PROFITABILITY
Understanding the complex relationships between all of your products is the key to driving maximum corporate profitability.
By simulating billions of scenarios, Daisy generates a pricing mix that drives profit growth from many use cases. For example:
What products should be promoted to attract customers and which ones will recover margin at regular prices to deliver incremental profits?
What is the optimal price for a promoted product to maximize total profits?
Does your pricing model consider the complete effect of a price change on the customer's total basket?
How closely are markdowns and discounts aligned with your financial goals?
WE'VE HELPED CLIENTS INCREASE AVERAGE SALES BY:
LEARN HOW THE "HALO EFFECT" CAN DRIVE HIGHER SALES AND PROFITS FROM YOUR PROMOTION STRATEGIES. 
Thousands of SKUs. Multiple pricing zones. Rapidly changing costs. Increased competition.
There are countless factors to consider when making decisions on promotional, regular or markdown pricing changes. The traditional approach of predictive pricing models simply won't cut it, since they can't accurately measure the knock-on effects of any decisions that you make.
Daisy's holistic AI approach accurately measures the ripple effects of every price change on your entire product assortment so you can see how pricing decisions impact overall profitability.
 Learn more about our technology delivers decisions that drive better business outcomes.
Daisy is taking a unique and innovative approach to AI.
SEE HOW AI IS HELPING OUR CLIENTS
POWER THEIR PROFITS.

A multi-billion dollar hard goods retailer reduced markdowns on promotional items by 22% using Daisy's Price Optimization solution over 6 months.
Sign up to receive our newsletter